POST WRITTEN BY
Jonah Staw
Jonah Staw is an executive, innovator and entrepreneur. He is currently general manager of Ultimate Ears Custom. Jonah is blogging about his past and current business experiences.
---
Being an entrepreneur is a rollercoaster ride of ups and downs. It can feel like the best high in the world — or the worst low.
Highs for me come from building amazing things that consumers intuitively love. The excitement is in the act of creation, solving the next problem, and bringing a smile to a customer's face. However, I can tell you from experience that being an entrepreneur isn't only about doing the things you love. It's also about going to bed not knowing how you're going to make your next payroll. That will guarantee you many a sleepless night, and those times can be darker than you can imagine.
At this stage of my life, I've chosen intrapreneurship rather than entrepreneurship, meaning I am now an entrepreneur inside of a large company. I have a wife and two young kids — my time is precious, and life is stressful enough from dealing with children's various tantrums, ear infections and whatever else keeps us as a family up at night.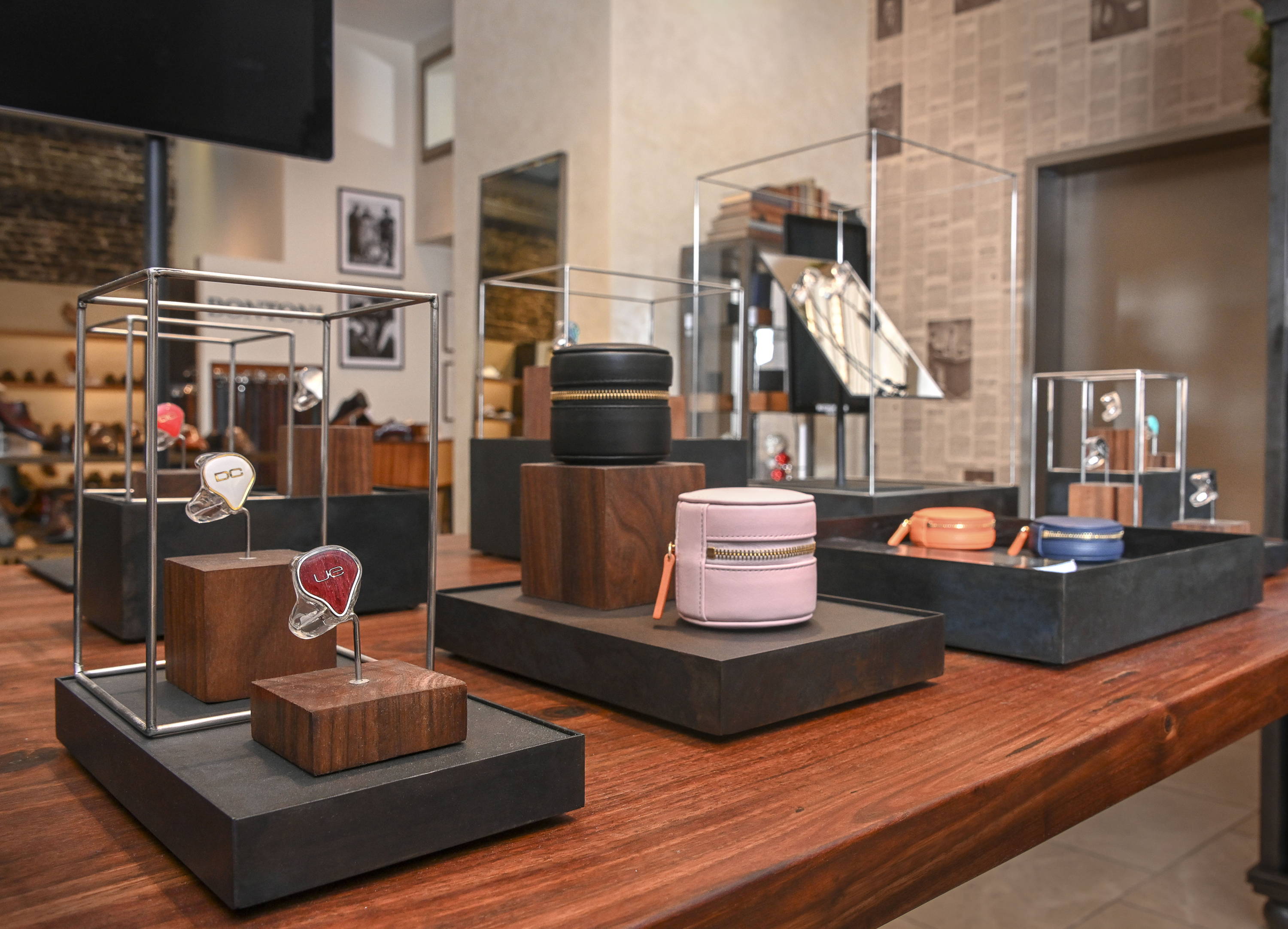 Ultimate Ears Custom Products
A good friend of mine, a four-time serial entrepreneur with two large exits behind him, is in the process of raising his Series A. Despite all of the big deals you read about, this eminently qualified entrepreneur is on venture capital meeting number 97. His venture is still unfunded after six months.
When I was presented with an opportunity to focus on the things I love — namely, building amazing products and not having to worry about the next fundraising or payroll cycle — I jumped at it. Would I put all my money on the line for my next business idea knowing full well that I could be sacrificing my children's college fund? I did it in the past, and I am sure I will do it again — but for now, I'm flexing my entrepreneurial muscles inside of a public company. Does that make me any less of a creator? Of course not.
You don't have to start your own company to be a great innovator. It's possible to innovate within the confines of a larger corporation. Indeed, a successful intrapreneur should have most of the same qualities as an entrepreneur: They're both creative problem-solvers who want to change the world for the better.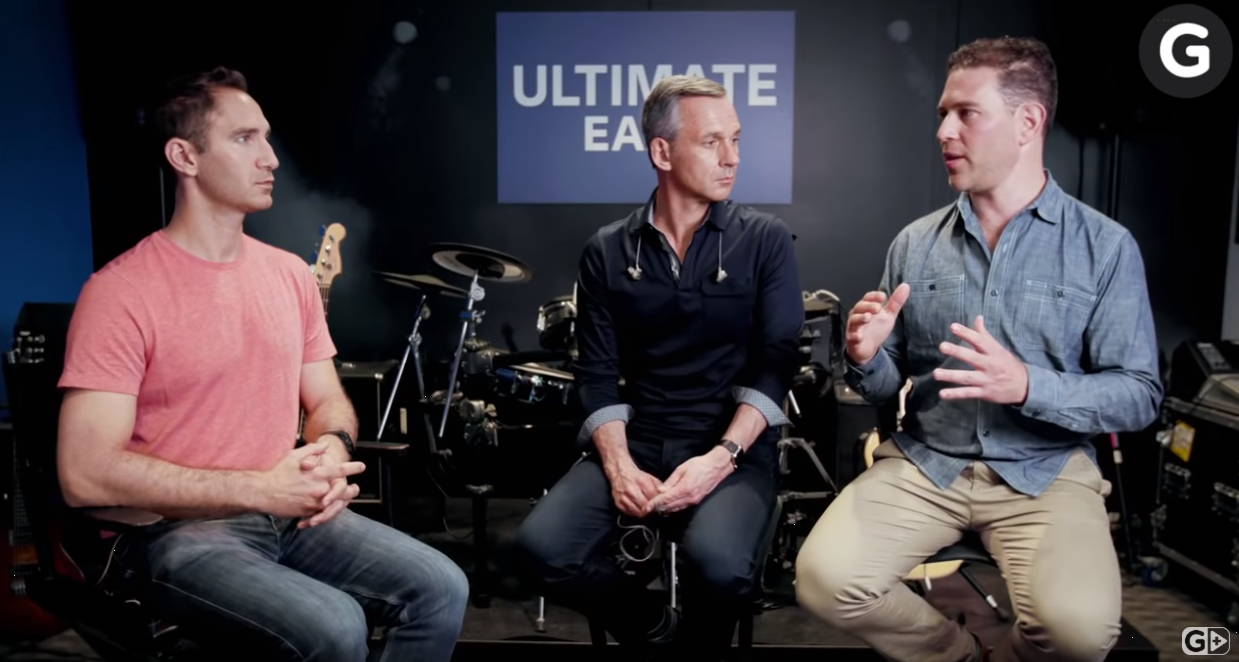 Jonah Staw (to the right) presenting Ultimate Ears Custom vision to Gizmodo.
As an intrapreneur, you can focus 100% of your efforts on developing the product and better understanding what your customers want. Of course, intrapreneurship has its own set of ups and downs.
Here are four things that I believe every intrapreneur needs to succeed:
A supportive environment that starts at the top: Intrapreneurship will not work as well in a company whose CEO is not engaged and supportive. In my case, I eat lunch with our CEO regularly in the company cafeteria. That alone sends a strong message.
A street-fighter mentality: Just like a traditional entrepreneur, you need to believe that failure is not an option. You can never be complacent. You need to have that drive to win despite the odds. Yes, being an intrapreneur does open some important doors. Critical meetings are often easier to secure and capital is more readily available. But success is not guaranteed. Creating a product and successfully bringing it to market is always a huge challenge, and being affiliated with a large company doesn't make it any easier. At the end of the day, success is entirely dependent on your ability to execute.
The freedom to hire and fire: In my experience, you need to have the authority to hire people specifically for your project and fire them if they're not working out. It's not efficient intrapreneurship if you're leveraging 5% of one employee's time and 10% of another's — while both those people have full-time jobs in other parts of the organization. Everybody on your team should have the right skills for the job, and they must be committed to you and to what you're trying to achieve.
A degree of separation from the parent company: Intrapreneurship is most successful when it is both physically and mentally distinct from the core company. Success does not depend solely on the ability to tap into the parent company's current capabilities and teams. When you're at a startup, everyone is enjoying the Kool-Aid. But when you're an intrapreneur, there are more spectators on the sidelines, and many of them may not agree 100% with what you're doing. You have to tune out the noise and make decisions that are right for the business. And it's a lot easier to do that if you have a degree of independence.
I believe rewards go to those who embrace the entrepreneurial spirit, whether inside or outside a company. As an intrapreneur, you're potentially giving up some financial gain, but you're certainly making a tremendous return when you consider the personal and professional upside.